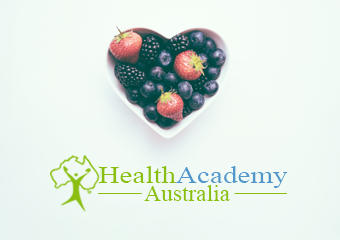 Health Academy Australia - Online Healthcare Courses
Limited spots remaining. Enquire now to secure your spot. Click the Button Below ▼
Send Me Details Now
This course is structured for people wanting to enter into the Natural Health industry and focuses on all basic aspects of Naturopathy. The core units give a solid grounding in Nutrition, Medicinal Herbs and Foundations of Naturopathy and Alternative Medicine, and then you can choose 3 electives according to the field you would want to work in..
Advanced Certificate in Naturopathy
Servicing area
Online Courses - Australia Wide
---
Natural Health Consultants provide care to their clients in a holistic way where they treat them with healing therapies like Massage, Reiki, Nutritional medicine, Healthy Lifestyle, Herbal Medicine, and Aromatherapy. The course combines these with the foundation knowledge of the human body and biochemistry to give the student a well-rounded education to provide their clients with the best possible advice and care.
On completion of this qualification you are able to get entry level positions working as a Natural Health Consultant, Natural Therapist, Healing Therapist or Naturopathic Counsellor. If you are already working in the industry, this course will provide you with the knowledge and confidence to start your own practice. Naturopaths enjoy a great career and, as we tend to lean more and more on ways to treat ourselves naturally, alternative therapies are well sought after. Enquire now and find out more about this very unique course.

The Advanced Certificate in Naturopathy will enable you to work as a fully insured Natural Health Consultant/Advisor.
This Course is all done online via distance

Recognition:
The course is Approved and Recognized by International institute of complementary therapists. IICT and International Approval and Registration Centre
This course has an excellent pathway into The Bachelors of Health sciences (Naturopathy and Nutritional Medicine) with Endeavour college. Please contact us for more details.
This course is made up of 6 modules:

3 Core Modules:
Fondations of Human Nutrition
Foundations of Herbal Medicine
Foundations of Naturopathy and Alternative Medicine
3 Electives from the below:
Nutrition for Weight Loss & Weight Loss Consulting ( Please note if chooseing this option, this will make up for 2 modules of your 3 electives)
Nutrition for Disease Management Course
Principles of Food Science
Cost:

$3100.00 (Payment plans available)
Contact us today for more information about the Academy and this course!
Limited spots remaining. Enquire now to secure your spot. Click the Button Below ▼
Send Me Details Now
---