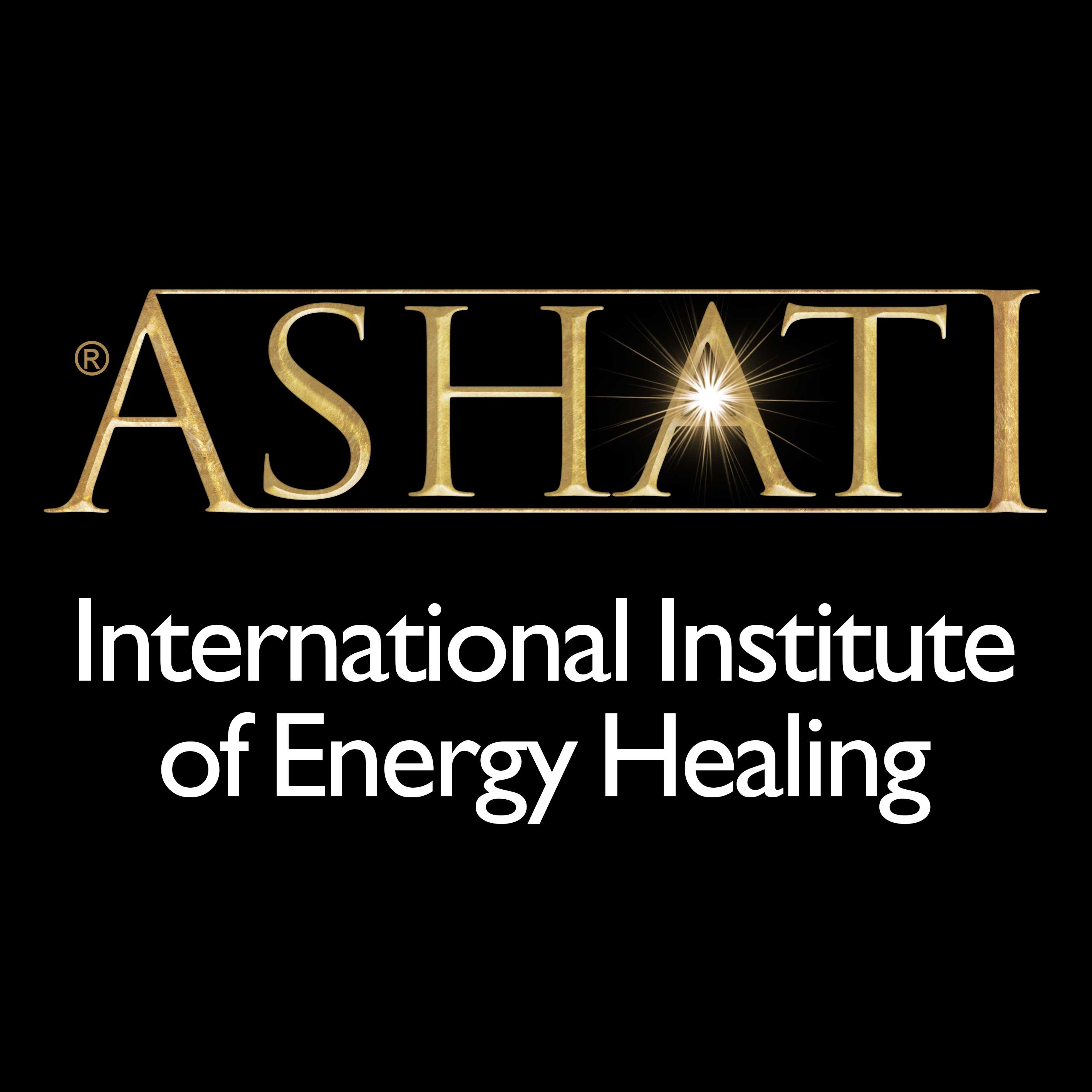 ASHATI Institute of Energy Healing
Limited spots remaining. Enquire now to secure your spot. Click the Button Below ▼
Send Me Details Now
$1315 Healer Training program (7 attunements 6 workshops), weekends only. Small group workshops. For personal development or professional training. Includes Reiki 1 & 2, Ashati 1 & 2, Higher Senses and much more free association membership.
Reiki / Energy Healing - ETA / IICT Recognised Course
Servicing area
Sydney, Busselton, Canberra, Brisbane, Sunshine Coast, Melbourne, Perth
---
---
VIDEO ON THIS PAGE



ASHATI INSTITUTE: Healer Training
Includes REIKI 1 & 2, ASHATI 1 & 2, HIGHER SENSES and additional energies and modules.

SECURE YOUR PLACE NOW!
There are only limited places available.

LIVE WORKSHOPS (6 Workshops - Weekends only)
or
DISTANCE LEARNING
HOW TO REGISTER:
Visit our website and pay a small deposit to secure your place.
---


Overview
Transform Yourself and Your Life!

Become an internationally recognised and highly skilled energy healer and / or start a personal development and healing journey of discovery with this intensive and comprehensive program recognised by the Energy Therapies Association / IICT / IARP and most associations worldwide.


---
Content
The Healer Training provides all the necessary information to guide you through your entire journey, including energy activations, meditations, healing work, psychic development activities and support. Individual modules include access to additional content, including manuals, tutorial videos and audio meditation tracks.

INDIVIDUAL ENERGIES
Reiki 1

Reiki 2

Ashati 1

Ashati 2

Alsemia 1

Alsemia 2

Higher Senses
WORKSHOPS
Live Workshops or Distance Learning with the same content, energies and qualification.
RECOGNISED CERTIFICATE
Free 1-year Energy Therapies Association Membership
FREE ADDITIONAL CONTENT
Review Workshops Content Anytime
Manuals and Videos
Manual for each Level

Energy Healing Techniques Videos

Psychic Development Videos

Energy Healing Tutorial Videos
Audio Tracks
Self-Healing Meditation Track

Spirit Guides Meditation Track

Ashati Guides Meditation Track

Healing Journey Meditation Track




---
Description
A complete personal healing journey to help you quiet your mind, master your emotions, feel your soul, expand your awareness and ultimately find your purpose, with the option to become a professional energy healer.

• Receive Powerful Energy Activations
• Take Part in Insightful Meditations
• Feel Energy and your Chakras
• Learn to Heal Yourself & Others
• Learn to Receive Psychic Messages
• Receive Guidance from your Guides
• Optional Professional Qualifications

This Energy / Reiki program offers an affordable, intensive and comprehensive energy healing journey. Combining many popular and powerful energy systems, including Ashati and Reiki, this insightful and inspiring Reiki / energy healing course will give you all the knowledge, healing energies, practise, confidence and support you need to start and fast-track your healing journey, your spiritual growth, your psychic development, and to even obtain professional skills as an energy healing / Reiki practitioner, if you wish to work in this field (which can also complement other modalities such as massage therapy, counselling, psychotherapy, meditation, teaching).

This Reiki / energy healing course is centred on your personal journey and first-hand experience of Reiki / energy healing. You will learn all the techniques and acquire all the essential knowledge and experience that you need in order to practice energy healing on yourself and others, whether it is to help friends and relatives, or to start or develop a professional practice. There are no exams, tests or assignments. The only thing that is absolutely required is a willingness to expand your mind, to feel and work with energy, to allow change and healing in your life (for your "highest good", as directed by a higher part of your being and consciousness that we call the higher-self), and to expand your awareness, most likely beyond what you thought was possible.

This Reiki / energy healing course contains many energy activations (attunements), which are grouped into stages and each followed by a 21-day integration, clearing, healing and often deeply transformative period, during which regular self-healings are recommended and important. You will quickly see the positive effects of this daily self-healing work on your body, mind and emotions, and in your life in general.

Whether you join this life-changing program for your personal development or to start a new and remarkably rewarding career, you will be amazed by the rapid changes and progress you will notice in yourself, and how they positively affect your life and those around you.

This Reiki / energy healing course includes:

• Intensive and practical Reiki / energy healing live workshops.
• A comprehensive selection of energy activations.
• Detailed course manuals for each energy activation.
• Internationally recognised certificate in Reiki and Energy Healing.
• Additional content to access after the live workshops.
• Videos, meditations and Ashati community forum to access at home.

Energy Therapies Association & IICT Recognised Certificate

The Healer Training certificate includes the below qualifications to become a successful and effective energy / Reiki healer, whether this is for your own benefit, to help your friends and family, or to set up a professional practice.

• Energy Healing Practitioner
• Reiki Practitioner
• Ashati Practitioner
• Alsemia Practitioner
• Psychic
---
Benefits
The benefits of this Reiki / energy healing course include:
• A discount for all the individual modules and workshops included in this program.
• A commitment to helping yourself and to potentially transforming your life.
• A personal development and professional training program designed to help you make the most of your skills, time and money.
• Online access to all the course content covered in the live workshops, plus additional preparation and post live workshop energy activations, videos, audio meditations and other content.
• Attend live workshops in your city or plan a retreat getaway and travel to another location.
• Practical live workshops with insightful and fun activities based on healing and psychic development.
• Amazing meditations full of energy work, energy sensations, connection to guides and much more.
• The ability to channel and feel intense energies flowing out of your hands for healing.
• Unique further development opportunities towards more advanced levels of Reiki / energy healing work and spiritual teachings.
• Join the network of a worldwide and progressive energy healing organisation.
• Ability to join other Reiki and energy healing associations after completion of the program.

Some of the other benefits of this empowering and life changing Reiki / energy healing course include relieving stress, quietening the mind, healing the physical body, releasing repressed emotions, breaking negative patterns, developing intuition, understanding how thoughts create reality, discovering ancient and modern energy healing systems and ways to tap into the latent power of your psyche.


---
WHY CHOOSE OUR PROGRAM?
• Our workshops are taught in small groups (6 to 12 participants on average), with a strong emphasis on the experience of energy in different settings (guided meditations, energy activations, healings, readings, etc.), the practical aspects of this training, and most importantly, your own healing and personal development journey.
• There are different types of energy healing courses. In addition to teaching all the same basics about chakras, energy, energy bodies, protection, grounding, healing techniques, etc., our program is based on receiving energy activations (or attunements) to healing energies - like in Reiki. These provide access to specific healing energies (channelling them through your energy channels / out of your hands), which are generally associated with stronger effects and deeper sensations during treatments and meditations.
• In addition to the amplified healing effectiveness (also applicable for self-healing), each energy activation will "upgrade'' your chakra system, which in itself is linked to accelerated energetic and personal development, as well as the development of your higher sense / intuition, and your sensitivity to energy in general and the energy world within and all around us. All this can have major positive effects in many aspects of your life.
• While this program includes the complete Reiki 1 and Reiki 2 training, it also provides training and energy activations to other and complementary energies, like Ashati and Alsemia. Reiki is a very popular and effective healing energy, especially for physical relaxation and healing. However, it is not the only one, and other energies (or rather ranges of vibrations) can better heal us on other levels of our being, such as the emotional level (balancing emotions, releasing repressed energies, understanding why we feel the way we do, revisiting and healing the inner child...), the mental level (thoughts, beliefs, behavioural patterns, perspectives and levels of consciousness, spiritual development...) and the spiritual level (soul and past-life healing, connecting to your own soul path, healing karmic connections...). Most advanced energy healers use several complementary healing energies. This program combines what we believe to be some of the most effective energies for your own personal development and to help others, and it has been developed and refined for over 10 years.
• If you wish to train professionally as an energy healing practitioner and / or teacher, our certificates are recognised by most professional associations, here in Australia and internationally. These associations include, but are not limited to, the IICT (International Institute for Complementary Therapists), the IARP (International Association of Reiki Professionals) and the ETA (Energy Therapists Association - for which you will get FREE membership for one year).
• Grouping several workshops together in a program enables us to reduce the costs for each individual workshop, which we are happy to pass on to you. This, in additional to our payment plan, give our program great value and keeps them affordable.
• Although we are a large international network of healers and teachers, we operate in each location as a small energy healing school. This offers you the confidence of working with a larger organisation, with the benefits of being part of smaller group workshops and having more personalised support along your journey and training, often by the same teacher for all your workshops.
More about the benefits of our programs can be read in the "Skills" and the "Benefits" Sections below. Please do not hesitate to contact us for more information.
Limited spots remaining. Enquire now to secure your spot. Click the Button Below ▼
Send Me Details Now
---