What is acupuncture?
Acupuncture is the stimulation of a body's meridian lines to ensure a balance of energy flow in the body. This type of Traditional Chinese Medicine is important in accelerating the body's natural ability. Acupuncturists use needles, manual manipulation, cupping and moxibustion to address pain points. In addition, they address a range of conditions such as:
Headaches and migraines
Muscle tension
High blood pressure
Digestive issues
Depression
Anxiety
Asthma
Infertility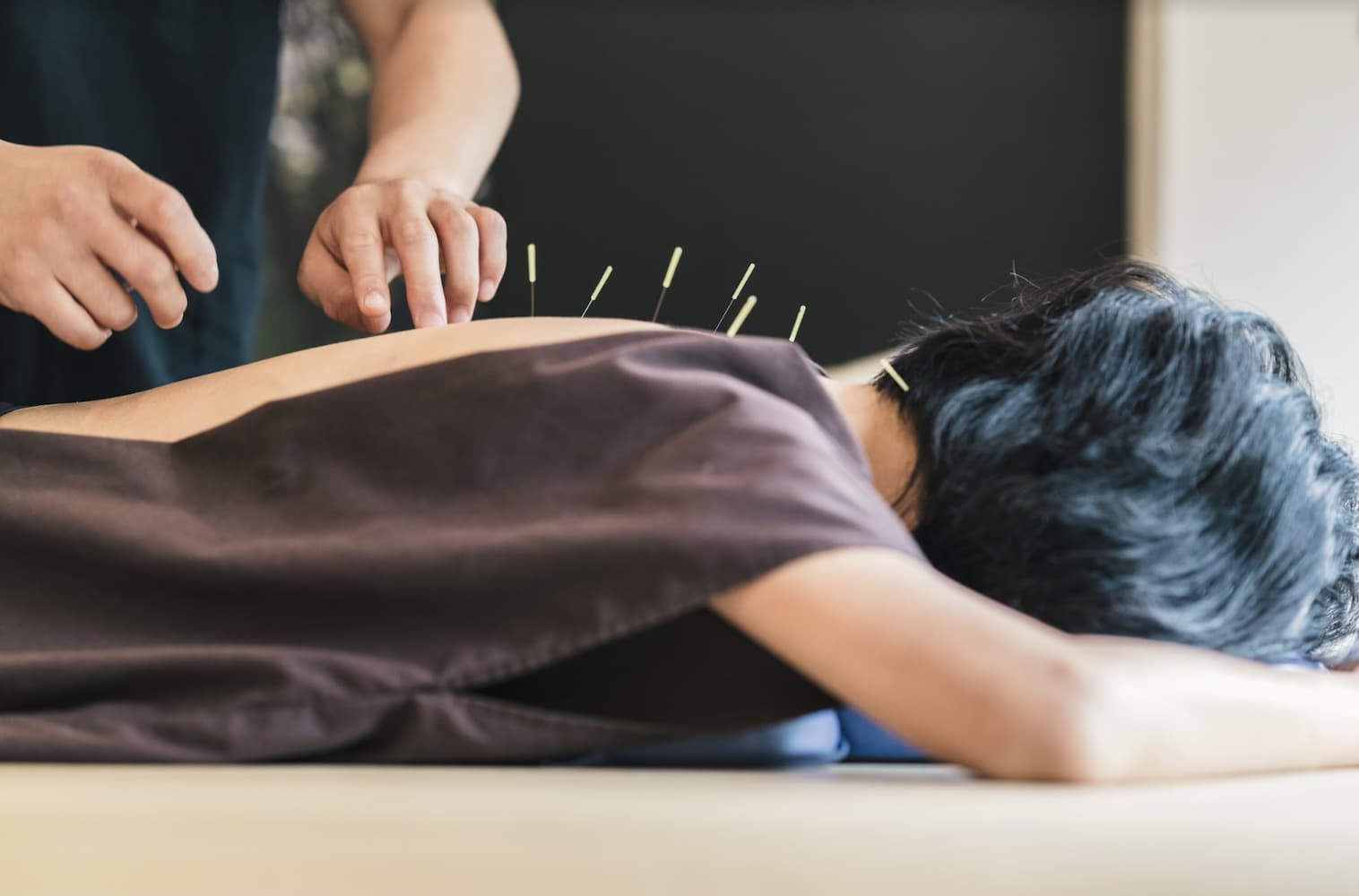 After completing your studies in acupuncture, graduates will be able to become a member with either one of these professional acupuncture associations:
Federation of Chinese Medicine and Acupuncture Societies of Australia (FCMA)
Australian Acupuncture and Chinese Medicine Association Ltd (AACMA)
Chinese Medicine & Acupuncture Society of Australia (CMASA)
Australian Natural Therapists Association (ANTA)
Australian Traditional-Medicine Society (ATMS)
Should you complete an acupuncture course?
Do you want to learn more about how acupuncture can improve an individual's physical and mental wellbeing in the long term? If you answered yes, completing an acupuncture course would be the perfect first step to answering this question. The attributes that you must possess to succeed as an acupuncturist include:
An attentive listener in order to gain a better comprehension of a client's physical pain points and determine how it has been influenced by their lifestyle and environment.
Strong communication skills throughout the whole session so that clients are fully aware of how it will be run.
High attention to detail and care when administering the treatment.
Read on to find out more about all of the course options available to you in Melbourne.
What are the course and study options for acupuncturists in Melbourne?
In order to be a qualified acupuncturist in Melbourne, it is mandatory to complete an undergraduate degree like a Bachelor of Health Science (Acupuncture) or a Bachelor of Applied Science (Chinese Medicine). Melbourne-based acupuncture course providers let you do their courses either on-campus, online or a combination of both face-to-face and online classes.
These acupuncture courses will go over a range of topics like traditional Chinese medical theory, pharmacology, pathophysiology, physiology and anatomy. Additionally, there is a practical module, where you get to put in place the acupuncture diagnostic techniques that you learned in the classroom in a workplace setting and also analyse clinical assessments.
This page will give you a comprehensive list of Melbourne-based acupuncture schools where you can find out more detail about each course and course provider. If you have any further questions in regard to course details, payment schemes or accreditations, all you have to do is get in touch with the course provider directly.
What happens after you complete your acupuncture course?
Once you finish your undergraduate degree in acupuncture, you will need to register with the Chinese Medicine Board of Australia, before you can become an accredited acupuncturist. As a graduate, you have the option to choose whether or not you want to specialise in a particular field within acupuncture. Some of your options include men's medicine, women's medicine, sports medicine or chronic disease.
Moreover, once you gain an extensive amount of experience working in acupuncture, you can start your own acupuncture business. This option will allow you to manage your own business however you like. Natural Therapy Pages can support you in this process by giving you the chance to list your acupuncture services on the website.
Finally, to expand your expertise in acupuncture, it would be beneficial for you to pursue a postgraduate degree like a Master of Chinese Medicine. This allows you to also specialise in an area of your choice.