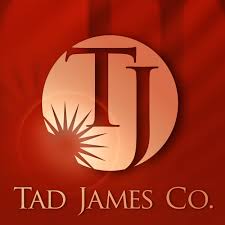 Tad James Co - NLP Coaching & Training
Limited spots remaining. Enquire now to secure your spot. Click the Button Below ▼
Send Me Details Now
NLP Trainers Training will prepare you to become one of the most charismatic and transformational presenters you can be.
NLP Trainers Training & Certification
Servicing area
Australia Wide
---
---
LIVE IN SYDNEY - 2023


October 5 - 22

ONLINE VIA ZOOM - 2023
October 5 - 22

(Taught at same time as Sydney In Person training)
Investment
Investment: $8,995
Early Bird: $7,995
Your deposit is $1495 and then your balance is due 30 days before you attend.
Within the week of enrolling, you will receive coaching from our office until you commence your training – individual coaching and mentoring, so you are well prepared to become an industry expert, person of influence and masterful presenter.
The secret of doing successful business coaching and consulting with large groups. The secret of how to become the most charismatic presenter.
Regardless of your background and career path, at the end of the NLP Trainers Training & Certification you will be able to make any presentation in front of groups of any size with confidence and an enhanced capacity to critically examine, influence and evaluate group processes. You will feel empowered to become a leader in your field and will find it easy to integrate this knowledge with your professional experiences in a positive, and practical way.
Why Take the NLP Trainers Training & Certification With Us?
Ever Wish You Had The Courage AND SKILLS To Stand Up In Front of People And 'Take The Room'?
Be Trained By One of The Worlds Leading Master Trainers of NLP; Adriana James, M.A., Ph.D., a gifted, knowledgeable and charismatic presenter.
The Tad James Company has trained more people in NLP certification as Trainers than any other company in the world.
Our NLP training for Trainers is the most long-standing and consistently extraordinary in the field. In fact, other training offered by his graduates were closely (maybe too closely) inspired by his work. When you take this training you will be the best you can be!
"Make an Enquiry' today for more information or to enrol!
*Prerequisites apply.
Limited spots remaining. Enquire now to secure your spot. Click the Button Below ▼
Send Me Details Now
---