What is Yoga?
Yoga is an ancient spiritual practice that originated in India. It aims to develop a strong union between the mind, body and spirit to raise awareness of self, others and the universe. It has different styles, but the most popular of them is hatha yoga which focuses on postures, breathing techniques and meditation.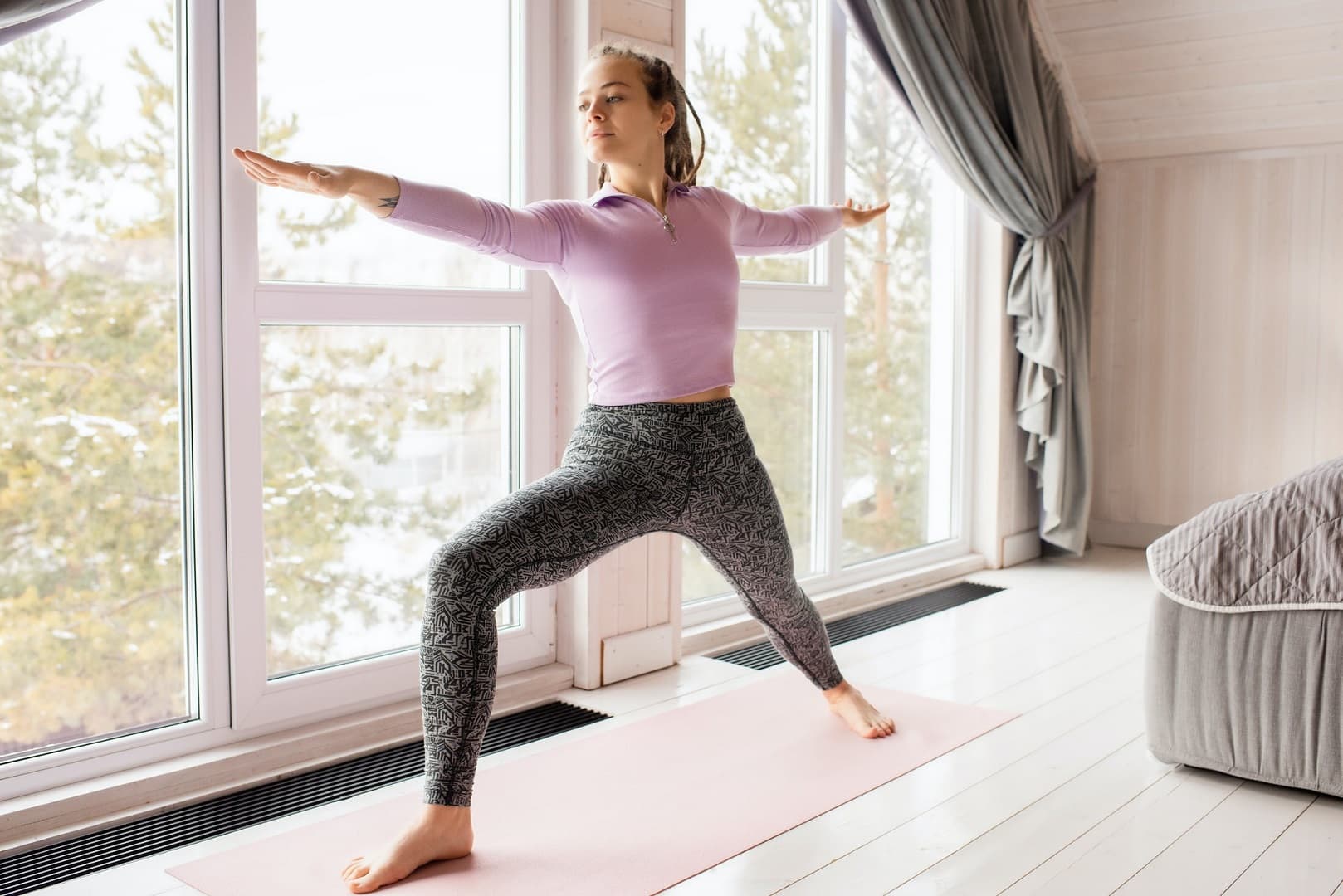 What Are the Benefits of Yoga?
Including yoga in your daily routine offers numerous benefits that exceed your physical health needs. The asanas, pranayama breathing exercises and meditation techniques involved in the practice not only strengthen your core muscles and nourish your internal organs, but these also promote peace of mind and increase concentration. In addition to improving body posture, blood circulation and memory, yoga can help address several health conditions, including:
Stress
Headaches and migraines
Back pain
Fibromyalgia
Heart disease
Cognitive impairment
Fatigue
What's more, this is one of those holistic practices that you can perform anywhere and anytime you see fit—even in the comfort of your own home. Booking a yoga session online provides you with additional benefits such as flexibility in time, fewer expenses as you don't need to commute to and from a yoga studio, and the ability to work with the yoga teacher of your choice.
How Does Online Yoga Work?
To start your yoga online session, download and install the Zoom video chat application onto your computer or mobile phone. Once you already have it installed, you may proceed to schedule an appointment with a yoga instructor at your preferred date and time. Your yoga teacher may contact you via phone or email to discuss your online session or what you may need to enjoy a seamless experience.
Before your yoga session begins, find a room in your house that you can have all to yourself for at least an hour. You want it free of any distractions, so keep your furry friends away and tell everyone in the household what you're up to so that nobody intrudes while your session is in progress.
What Can You Expect From Online Yoga?
A standard yoga class usually lasts for an hour, but since you'll be engaging in an online session, the duration depends on your agreement with your yoga teacher. Eat two hours before your appointment to give your body ample time for digestion. Plus, stick to a light, easily digestible meal that has the right balance of protein, carbohydrates and good fats.
When it comes to what to wear, don't get into anything too loose that it hangs over your head once you get into the dolphin pose or downward-facing dog. Go for a fitted top and a pair of leggings so that you can move with ease and, at the same time, allow your instructor to see if you're doing the poses right. You can either go barefoot or wear yoga socks with non-slip soles.
You may engage in online yoga at least three times a week, or more, to obtain maximum results. The best thing to do is to listen to your body to find out up to what extent it is willing to go.